Sobha Morzaria Grandeur luxury apartments Dairy Circle, Koramangala Bangalore
Overview
Type
Luxury Apartments
Unit Type
3 & 4 Bedroom
Land Area
2.8 Acres
Sizes
3BR 2190 to 3383
4BR 3653 to 3754
No. of Apt.
129
No. of Floors
G+9
Location
Dairy Circle
Price
2.8 - 5 Cr
Possession
Aug - 2016
Sobha Morzaria Grandeur is a luxury Residential Apartment project located at Dairy Circle, near koramangala, Bannerghatta Road Bangalore. The property is spread over beautiful 2.8 acres of land and comprises of 3 and 4 Bedroom homes. The area of apartments ranges between 2190 sq.ft to 3754 sq.ft. The size of 3 bedroom apartments varies between 2190 to 3383 sq.ft and 4 bedroom homes are 3653 to 3754 sq.ft. The price of sobha morzaria grandeur will be varying between 2.8 cr to 5 cr.
Sobha Morzaria is located in the central bangalore where all the major facilities like shopping malls, offices, schools, hospital and social activity centers is located at a few minutes walk from the project location. some of the multinational companies like Accenture, IBM, oracle is located at 20 meter from the project. whether you want to indulge in some fine dining, do some window shopping, catch the late night movie or take the kids out for dessert, all you have to do is step out.
Sobha Morzaria Grandeur, A Home That's as amazing as the city.
The joy of city life is just of the many things that sobha Morzaria Grandeur has to offer, These spacious 3 and 4 BHK apartments comes with all the luxury that you can expect from Sobha home. They have sleek design, functionality and sobha's renowned quality. To add to the living experience of the 4 bedroom homes, there are intelligently fitted private gardens with double height ceilings, giving you extra breath of fresh air.
 Floor Plans
Sobha Morzaria Grandeur Plans
 Price
Sobha Morzaria Grandeur Price
| | | | |
| --- | --- | --- | --- |
| Type | Area (sft) | Price (Rs) | Sale Value |
|   |   |   |   |
|   |   |   |   |
|   |   |   |   |
 Amenities
Sobha Morzaria Grandeur Amenities
Party Hall  
Pool Table
Squash Court
Gym
Swimming Pool
Children Play Area
Jogging Track
 Location
Sobha Morzaria Grandeur Location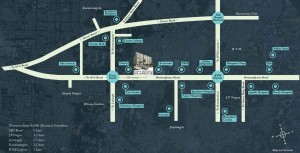 Sobha Morzaria Grandeur is located at Dairy Circle, Bannerghatta Road Bangalore. As located at prime location all major facilities are located within the close vicinity of the project.
Medical facilities
Apollo Hospital
Fortis Healthcare Limited
Jayadeva Hospitals
NIMHANS
Rajiv Gandhi Hospital
Sagar Hospital
Educational Institutions
Bethany's School
BGS Public School
Christ College
IIM Bangalore
Jyothi Nivas College
Ryan International
Vijaya College
Malls / Shopping
Spar Hyper Market
Big Bazaar
Forum Mall
Garuda Mall Jayanagar
Gopalan Mall
Shopper's Stop